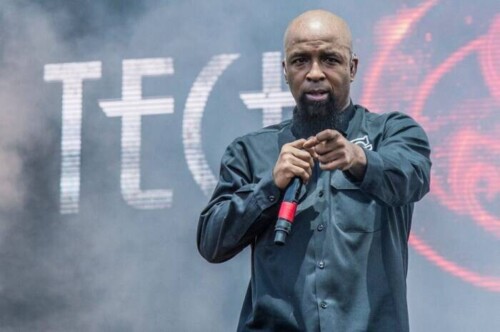 The last few years have been extremely good ones if you happen to be an independent hip-hop 
musician! More hip-hop artists than ever before are making a choice to stay indie – even turning down offers from major record labels – to preserve their creative and financial autonomy.
Below we take a look at some of the biggest indie hip-hop stars in the industry right now and give you a few tips on how to become one yourself! From effective marketing to uploading your tracks to royalty-free music libraries, here's everything you need to know.
Tech N9ne
There aren't many independent rappers that have made it onto the Forbes Hip Hop Cash Kings List (which features mainstream artists like Eminem and Birdman), but Tech N9ne has done it. Starting out in the 1990s, the rapper eschewed signing with a major record label, deciding instead to start his own independent company, Strange Music, with Travis O'Guin.
The artist has sold over two million albums to date, and his music has been featured in movies, tv shows, and video games, despite the fact that he's little known in the mainstream. Tech N9ne won the 2009 Left Field Woodie award, and his indie record label now pulls in hundreds of thousands of dollars annually.
Rapsody
Exploding onto the hip-hop scene just a few short years ago, Rapsody recently featured on a track on Kendrick's acclaimed hit album, To Pimp a Butterfly.' 
Her work ethic has no doubt played an important role in her success: Rapsody has spoken about how she sleeps in the studio more than she does in her own home. She also cites the legendary Lauryn Hill as a major influence on her work. The artist's most recent album, Laila's Wisdom, scored two Grammy nominations for Best Rap Album and Best Rap Song.
Nipsey Hussle
Although now signed to Epic Records, Nipsey found success as an independent artist and remains active in the business side of things, helping to make things easier for up-and-coming unsigned hip-hop artists.
As an indie star-in-the-making, Nipsey worked hard making music and promoting his tracks, releasing Slauson Boy Vol 1 along with Bullets Ain't Got No Name. His fantastically audacious Crenshaw Campaign – in which he charged fans $100 a pop for a physical copy of the record – bagged him tens of thousands of dollars, largely by cutting out the middleman.
Chance the Rapper
Despite offers from the major labels, Chance the Rapper has chosen to remain an independent artist, loving the creative freedom and financial advantages that this route offers. For the rapper, it's about finding a fanbase for yourself rather than relying on a label boss to find it for you. It also means you can suddenly drop a mixtape for free on iTunes without asking for permission to do so whenever you fancy it, which is something Chance did recently with Surf.
And the fact that the indie star is raking in an estimated $2 million plus a year could have something to do with it, too.
How to Become an Independent Hip-Hop Artist
With more opportunities for self-marketing than ever before and access to the entire world via various online platforms, is it now relatively easy to become the next left-field hip-hop artist? Here are some of the key factors.
Market, Market, Market
You'll need to have a deep understanding of effective marketing and how to use all the relevant channels to best advantage. To this end, you'll also need to create and maintain a strong social media presence and work to engage with your audience.
Producing regular content for your fans is one of the most important ways to do this. As well as your music, post newsletter, backstage vids, guest articles, blog posts – anything that will connect with your audience and keep your music in the front of their minds.
Build Your Brand
Everything from your logo to the clothes you wear in your music videos can be used to build, maintain, and strengthen your brand, which is vital for achieving the indie success you're dreaming of. Think of your brand as a long-term investment, and consider how every element of your music, aesthetic, and content supports this.
Consider Other Outlets
You could also consider adding your work to an online library of royalty-free music. This means you'll earn a small commission every time someone chooses to use your track in their own content or project, and it can be a great way to build experience while also pulling in some cash!
Keep Your Focus on the Music
Resist releasing or posting anything that isn't your very best and of the highest quality possible – ultimately, to build a loyal fanbase, you need to be creating great sounds that people want to listen to. In today's world of constantly-changing content, don't be tempted to post a 'filler' just because it's been twenty-four hours since you last posted. 
The Hip Hop Stars of Tomorrow
If your dream is to become an independent hip-hop star, then there's never been a better time to take that first step. From the availability of social media and other online platforms that are perfect for promoting your music to new means of monetizing your musical output (I'm thinking NFTs), 2023 could be the year to begin the journey!
© 2023, Seth "Digital Crates" Barmash. All rights reserved.