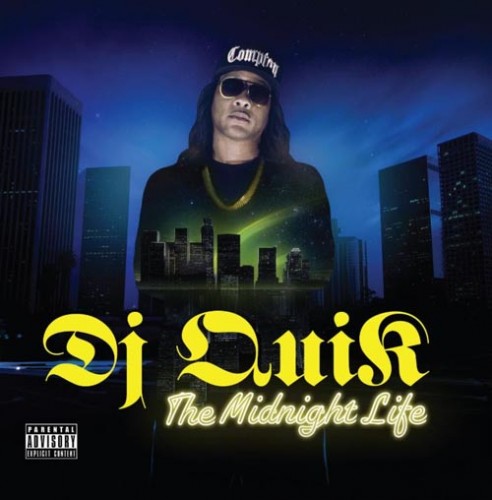 With DJ Quik dropping his new album The Midnight Life on October 14th, he decides to give us the opportunity to stream the project in it's entirety. Coming in with 15 tracks, the new project comes with guest features from Dom Kennedy, Bishop Lamont, Suga Free, Mack 10, El DeBarge and more. Here is an early stream of the entire thing, which can be pre-ordered on iTunes.
1. Intro
2. That Nigga's Crazy
3. Back That Shit Up (feat. Tay F 3rd & David Blake II)
4. Trapped On the Tracks (feat. Bishop Lamont & David Blake II)
5. El's Interlude 2 (feat. El DeBarge)
6. Puffin the Dragon
7. Pet Semetary
8. Life Jacket (feat. Suga Free & Dom Kennedy)
9. That Getter (feat. David Blake II)
10. The Conduct (feat. Mack 10)
11. Shine (feat. David Blake II)
12. Bacon's Grove (feat. Rob "Fonksta" Bacon)
13. Broken Down (feat. Suga Free & Tweed Cadillac)
14. Why'd You Have to Lie (feat. Joi)
15. Fuck all Night
© 2014, miixtapechiick. All rights reserved.