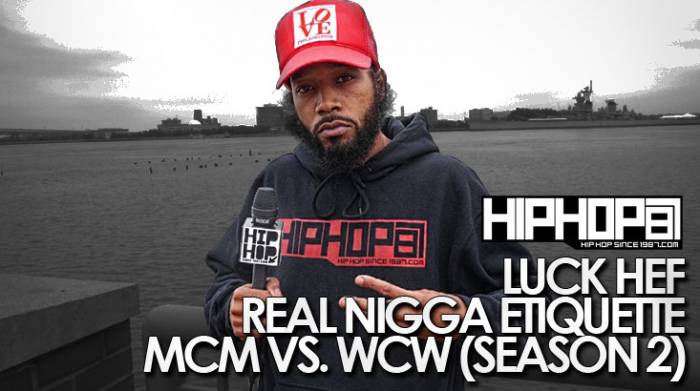 After season one's resounding success, HHS1987's own Luck Hef has returned for the second season of his popular YouTube show RNE: Real Nigga Etiquette. Hef, known for his candid commentary and matter-of-fact stance, is back to once again give his expert opinion on some of the topics and issues affecting our culture on a daily basis.
In the season premiere, Hef tackles a social media trend that some have taken entirely too far: Instagram's infamous Man Crush Monday (#MCM) and Woman Crush Wednesday (#WCW). The weekly shoutouts have become a staple of the social media photo sharing app, with the hashtags becoming more or less expected from both sexes on their respective days, but has the trend gotten out of hand? Watch as Luck Hef explains it all.
This video was shot by HHS1987's Rick Dange.
© 2014, @BWyche. All rights reserved.