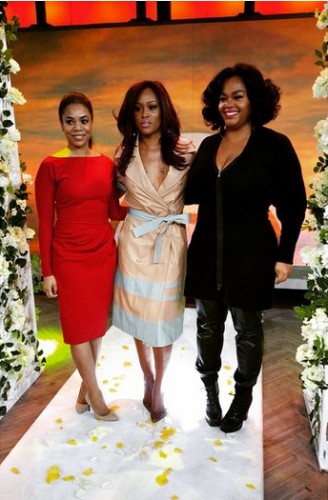 Lifetime fell short with their Aaliyah biopic, but earned their respect back in spite of the public scrutiny with their Angela Bassett directed Whitney biographical film. That film alone allowed the network to achieve the highest rating they've ever seen. Now, they're back to see if they can do it again with their latest original movie With This Ring. This flick will star 3 phenomenal black women in their lead roles. Jill Scott, Regina Hall, & Eve will play 3 single women who make a pact to all get married within the year after attending their good friend Sudano's wedding. The film is based on of the book, The Vow, which is written by Denene Millner, Angela Burt-Murray, & Mitzi Miller.
Lifetime will premiere With This Ring tonight at 8pm EST.
Click here to check out the preview & future air dates for the film.
© 2015, Niyah Nel. All rights reserved.