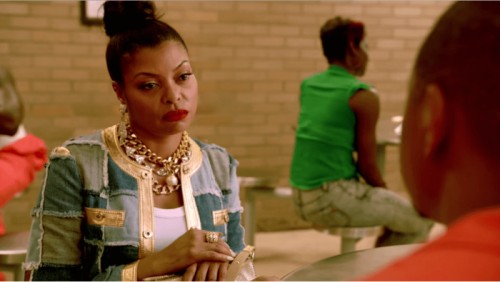 Televisions biggest hit series is now back on air! For all those that missed the grand opening of Empire Season 2, know that Cookie & Lucious Lyons are back, and better than ever.
Lucious is still behind bars for the murder of Bunky (which happened very early in season 1) and all of the Lyons family knows it was indeed him who did it. Nevertheless, Cookie always has something up her sleeve. In an attempt to overthrow Lucious as the CEO of Empire, she held a "#FreeLucious" benefit concert which to the public, served to bring awareness to the very relevant topic of mass incarceration, but behind closed doors, she was raising $250 Million in investment money for what those in the legal world call a "hostile takeover".
It seems like the whole family has turned against Lucious, except his monster-in-training son, Jamal, who he made leader of the company in the season finale of season 1. Jamal & Lucious are now tighter than ever, & his relationship with Cookie is falling to pieces.
If anyone remembers, Lucious had a cousin of hers handle a little "business" for her towards the end of season one because of the single roses she kept finding in front of her door. She thought the roses were from Frank Gathers, the dangerous drug dealer she testified against in exchange for being freed from prison sooner, but in that instance she was wrong–they were from Lucious. However, after Gathers was transferred to the prison thar Lucious & Cookie's cousin were being held at also, 20-year-old secrets began to surface. Gathers tortured Cookie's cousin until he confessed it was her that "snitched" on him, & he made it his mission to "pay her back".
After Cookie realized Frank was coming for her, & her nor her children were safe, she went against the fact that she didn't want to visit Lucious since he didn't visit her in all of the 17 years she was imprisoned, & payed him a visit.
Cookie & Lucious will always have a love/hate relationship with one another, & her visit to the prison only further proved that once she asked Lucious to "handle" the situation & protect the family while they hid out at his mansion until it was safe. Needless to say, Lucious handled it, but the big problem we hope to see disolved next week during episode 2 is the shakey relationship that Jamal & Cookie now have. It's always SOMETHING happening in the Lyons' den. Stay tuned for next week as HHS1987 gives you a new update.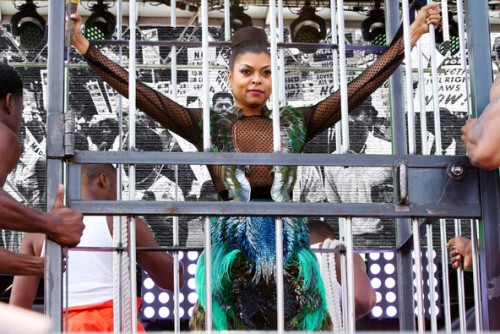 © 2015, Niyah Nel. All rights reserved.