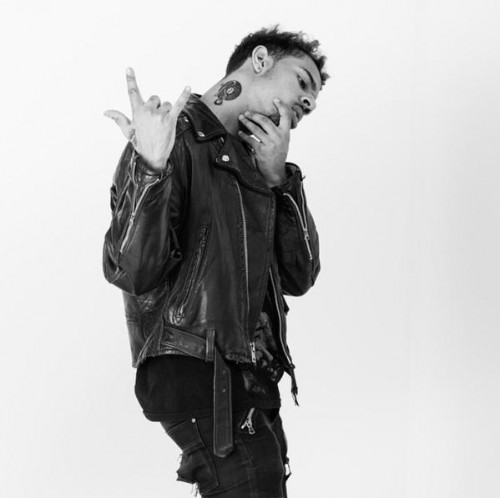 Rumors that Vic Mensa would be signing with Roc Nation have been buzzing for a while. Even more fuel was added to the rumor fire when Kanye West appeared on his latest release, "U Mad." Today, Roc Nation and CEO Jay Z have confirmed that Vic is now part of their roster. The Chicago native joins Hov, Ye, Rihanna, J. Cole, Rita Ora, Calvin Harris, DJ Mustard, and more at the label. The rapper celebrated his deal by tattooing the Roc-A-Fella Records logo on his neck as pictured above.
With the official announcement that came via Tidal video Vic said,
It feels astounding just to be in a family tree like that, from Jay Z to Kanye West to J. Cole. I look up to all of them dudes. It gives me chills almost. Everything that I've done for so long is what's [brought] me to this point. And this is only the beginning.
Jay Z was also on hand for the celebration saying "Welcome. Let's kill shit." Lenny S., who was instrumental in the signing took to his Instagram to congratulate Vic saying,
© 2015, Julie Aly. All rights reserved.