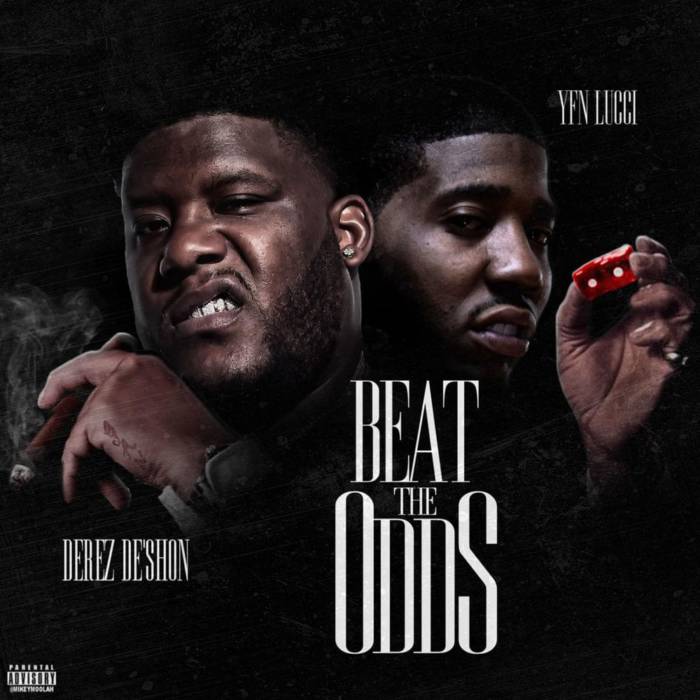 Newly acclaimed platinum recording artist, Derez De'Shon, delivers a strong and dynamic message in his latest visual for the recently released new single featuring YFN Lucci entitled "Beat The Odds." The storyline conveys the heroes are black, and the victims are white; a rarely seen juxtapose in rap music videos to date. This visual also breaks the stereotypes that only black people are dysfunctional and broken alongside the idea that only athletes, actors and musicians are the only ones to "make it out" of the streets. Fireman, lawyers and teachers are the unsung heroes!

"Beat The Odds Visual Shows Struggle Has No Race!"—Derez De'Shon

"Beat The Odds" embodies adversity that can be experienced universally with no discrimination in age, ethnicity, gender, background and demographics. This is the first single and visual from Derez's upcoming album entitled "Beat The Odds," that is slated to drop Fall 2018. This album highlights his musical growth and diversity in delivery, as well as, a music catalogue fitting for any ear to relate and vibe to.

The southside Atlanta rapper continues to symbolize through his rising career on how hardwork and determination has aligned the emcee towards beating the odds that has been against him in life experiences to date.  Captivating fans worldwide with his previous mixtape entitled "PAIN," that gained over 300 million streams; Derez De'Shon continues to deliver a hard-hitting storyline infused with raw lyrics that fills the listener with an emotional rollercoaster ride.

Derez introduced the world to what his eyes has seen with the success of "Hardaway" that climbed to be a platinum record, and then followed up with the single "Fed Up" as featured in the new movie The Equalizer 2 digital teaser as it continues to chart the radio airways. Derez De'Shon has had an amazing year with the rise of support worldwide, chart-topping music, and gaining industry recognition amongst other well-known artist.

This is just the beginning of the brand behind the artist known to the world as Derez De'Shon.
© 2018, Seth "Digital Crates" Barmash. All rights reserved.