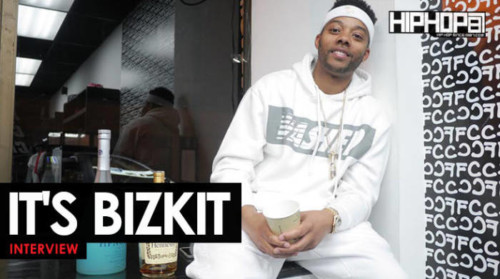 In 2018, social media has become one for the most powerful ways to grow a brand. Some people in the entertainment world have used their knowledge of the game and their popularity to become media influencers. One person that has been in the game for awhile and has built his brand to a high level is New York's own It's Bizkit.
Recently HipHopSince1987's own Rick Dange went to Long Island and linked up with It's Bizkit for an exclusive interview. The 2 talked about a variety of topics including how It's Bizkit got his name, his past in the mixtape game & getting his offices raided by the FBI around the same time that Dj Drama has his offices raided, how he transitioned & created his own website ItsBizkit.com and his hit podcast "Easily Offended". It's Bizkit also talked about his alter ego "Uncle Biz", his relationship with Drake & how they met, his now famous "Washed" movement, and much more!!
Checkout this exclusive interview with It's Bizkit NOW!!
Follow Us on Twitter & Instagram at:
@ItsBizkit
@HipHopSince1987
@RickDange
© 2018, RickDange. All rights reserved.