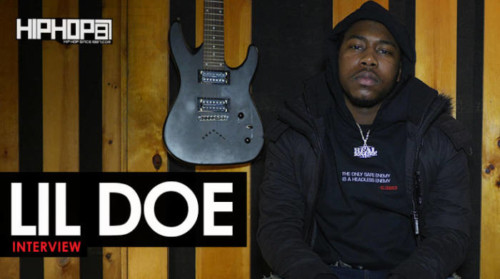 2018 has been a great year for Philadelphia's music scene. A lot of new artists have made their mark this year and one name that stands out is Lil Doe. Last week Lil Doe released his highly anticipated new project titled "Fuel". The lead single off the project "Drip Alert" has been heating up the streets and the internet for the last few months. Recently, HipHopSince1987's own Rick Dange linked up with Lil Doe at ER Studios for an exclusive interview about his new project "Fuel", building up a buzz for his record "Drip Alert", his upcoming concert at "The Let Out" in Philly on December 26th, his new label "Realionaire Records", and much more!
Checkout this exclusive interview NOW and make sure you download/stream Lil Doe's new project "Fuel" off Apple Music or any streaming platform!
This interview was conducted & shot by Rick Dange.
Follow Lil Doe on Instagram & Twitter at: @LilDoe215
© 2018, RickDange. All rights reserved.