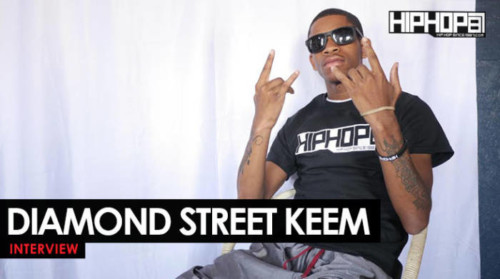 The younger wave of artists are really taking over the game in Philadelphia. One artist that has been making moves and is growing a steady fan base is Philly's own Diamond Street Keem. Hailing from North Philly, Diamond Street Keem has been working hard and dropping hot freestyles and records since he first got on the scene. This week HipHopSince1987's own Rick Dange linked up with Diamond Street Keem for an exclusive interview.
Diamond Street Keem and Rick Dange talked about a lot of topics including how he started rapping, life growing up in North Philly, the passing of his friend TrapStreet Saddi, and how he plans on helping his family & his team when he blows up. Diamond Street Keem also talks about his upcoming project which is tentatively titled "The world is Ours", and much more!! Checkout this exclusive interview NOW and make sure you come out to see Diamond Street Keem perform at HipHopSince1987's Mini Festival on May 26th in Philly!!
© 2018, RickDange. All rights reserved.