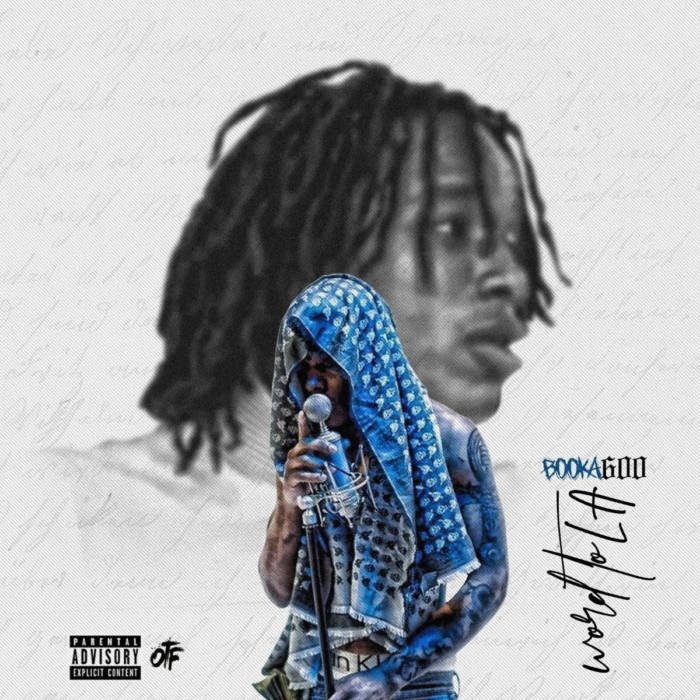 Lil Durk's OTF signee 

Booka600

 embodies the Chicago streets with his passionate reality-based lyrics and penchant for melody. Today he dropped his latest ep, 

Word To LA 

in honor of his guardian angel and best friend. Arriving via Only The Family/EMPIRE, the street wise project features appearances from Lil Durk, King Von, Tee Grizzley, JusBlow600, Yung Mal, and Lil CO.
Paying tribute to his fallen friend LA Capone, Word To LA finds Booka at a crossroads, shaking off the traumatic experiences of his past in an effort to unlock his limitless potential. On tracks like "Promising" and "Faith," Booka looks at his current life in disbelief–how could he have imagined when he was growing up in poverty that he would eventually make a living doing what he loves? Comprised of 12 songsthat range from piano-led ballads like "Fairwell" to hardcore drill anthems like "Pressure" and recent single "Ok Ok Ok," featuring Lil Durk and fellow OTF signee King Von, Word To LA's greatest strength comes from Booka's emotional honesty and depth of feeling, which comes across even on the most hard-nosed anthems.

"This project is about me really telling my bro who passed away what's been going on and what's up with life right now," explains Booka600. "It's me giving him and the fan's instructions on what's going on in my world and how I move. LA and the fans are kinda like the same thing so I want them to have an update on what's going on in my life. This whole project is dedicated to LA. He's my best friend who I lost in 2013. We started rapping and going to the studio together every day. I'm a full-time rapper and illustrator now. I came a long way so the tone of the project is deep because of his loss but a little celebratory. I'm letting him know what's going on with me and a few of the other guys. I'm a sincere and conscious mind but like life is taking a toll right now and it's not easy. So it's all about being smarter, making the right decisions, and moving the right way."

 

Word To LA tracklist:
1. LA Capone Intro
2. Faith featuring Tee Grizzley
3. Promising featuring Park Hill
4. Fairwell
5. War Scars
6. Creep featuring Lil CO & Yung Mal
7. Lonely
8. Hold You
9. Ok Ok Ok featuring Lil Durk & King Von
10. Pressure featuring JusBlow600
11. .223 featuring King Von
12. Bison
© 2019, Seth Barmash. All rights reserved.