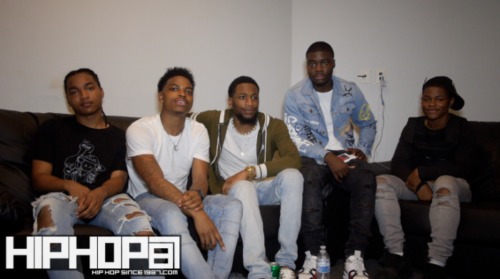 Pennsylvania is one of the biggest markets when it comes to music. The state is full of talented independent artists trying to make it to the next level. One group that has been heating up the internet and the streets is COS Entertainment. COS Entertainment is made up of 5 main artists. Bobby Zane, Lil Swoosh, Jay Santana, Smacco, & Apollo. Each artist has a different style and brings a unique energy to the group.
Recently, HipHopSince1987's own Rick Dange linked up with COS Entertainment for an exclusive multi-part interview. In part 1 of this interview, COS Entertainment breaks down how they each met and how they each got their names. They also go into detail about the biggest hurdles they face, what separates them from other groups, and much more!!
Checkout part 1 of this exclusive interview with COS Entertainment!!
© 2019, RickDange. All rights reserved.