Juice Vitelli
Juice is someone who needs to be added to your playlists ASAP! His new album Dangerous is heating up the Philly Streets with just about 50,000 streams. He is no All-Star just yet, but in this short Artist Profile, you will see why he may be up next.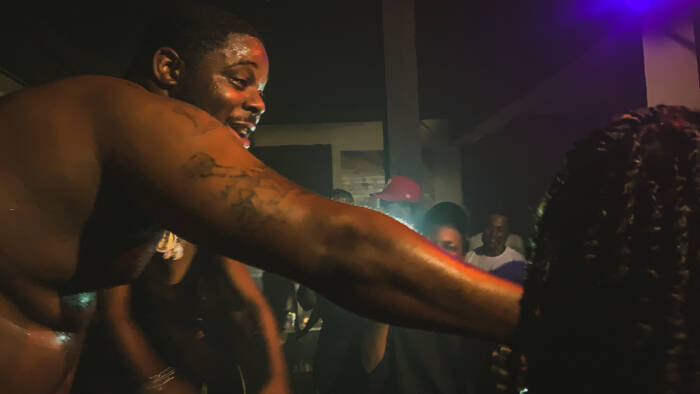 In an interview, Juice told me that he has been making music for 4 years, but has only been taking it seriously for about 2 ½. When I asked him what was it that made him want to change, he told me that when he was locked up he would spend a lot of his time writing lyrics. His cellmate encouraged him to actually put out the music he was writing because he had never heard anything like it before. 
Once he got out, he released the music as recommended by his cellmate, and got some great feedback! Encouraged by the feedback, he started recording more and more. He shot his first official music video titled Trap featuring Mizzy Kilos in may of 2018. 
---
One thing led to another and he is all of a sudden selling out his first show, June 13th, 2020. 
Juice had had the concert planned back in March, but due to the outbreak of the Coronavirus, he had to keep pushing it back. I asked him about how he thought the concert went and he told me that it was such an amazing experience!
He told me that everyone knew the words to his songs and that the energy felt at the concert was unmatched by anything else he had felt before. He made it clear that he was not expecting such a turn out and wanted to thank each and every one of his fans for showing up!
Juice shows no signs of stopping. He told me that his plan will be in the next 6-7 months or "No later than December" (Juice Vitelli) is to have a trilogy of albums starting with Dangerous, followed by More Dangerous and finished with Most Dangerous. For Most Dangerous we may see some industry features, but Juice is still unsure of who they may be yet. 
I have seen tremendous growth from this artist and he is definitely someone you are going to want to put on your radar.
His powerful vocals give almost every verse a catchy feel and his energy during a set is ridiculous. You don't believe me? Then check out this video below!
© 2020, Erik Coombs. All rights reserved.