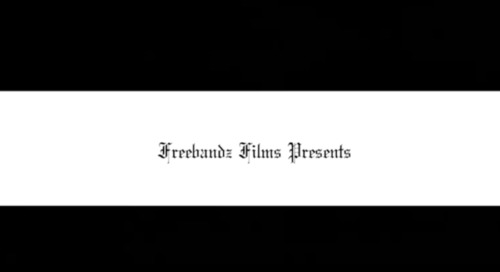 Lil Wookie and Guap Tarantino are top priority artists for Future's Freebandz label. Both artists have recently wrapped successful tours and are ready to breakout in Hip Hop's mainstream. Hailing from East Atlanta, the buzz in their city continues to grow with club appearances and radio spotlights. "Two Nights" is a collaboration produced by multi-platinum and Grammy nominated producer ATL Jacob. Lil Wookie keeps his flow mellow, with Guap hyping it up on the track. It's a perfect compliment. The video was directed by Leff, he's quoted as saying "The best way to separate the two artist (and their flow) was to put them both on a white cyc wall. Hearing the artists trade verses made it perfect to get a clear vision of what they're rapping about and their different styles." – Leff
About Lil Wookie:
FreeBandz artist Lil Wookie has created considerable buzz for himself. Veteran Atlanta artists Future and Young Thug have both cosigned the emerging artist hailing from Kirkwood (East Atlanta). Fans first caught wind of Wookie on Future's song, "All My Dawgz Kingz". He's also worked with Casino, Doe Boy, and Zoey Dollaz. Wookie's style is becoming a favorite for those in Atlanta. He recently headlined his own club tour. His next untitled EP, is highly anticipated and is expected 1st quarter.
About Guap Tarantino:
Introduced to the public eye by Future in the 2018 single "Light Show" Guap Tarantino has been growing in skill and momentum ever since. 2019 marked the release of notable mixtapes Charge Em Up and Off the Charge which have touched over 1M fans with their streams. Guap and his fans have made the green battery the emoji of the movement. Guap shares the green battery, the theme behind the "Charge" mixtape titles, is all about positive energy. With infectious flows and a playful cadence Guap is quickly establishing himself as one to watch.
© 2020, MariaMyraine. All rights reserved.