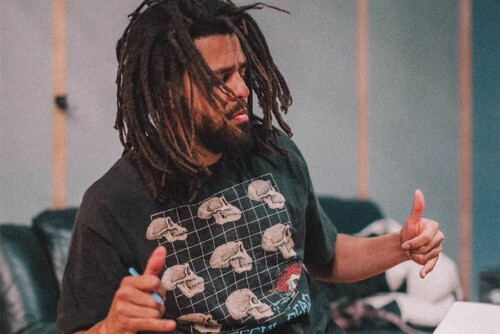 Anticipation has been building for J. Cole's return as we await his upcoming album release, "The Fall Off." Prepping us for what's to come, Cole drops off two new singles, "The Climb Back" and "Lion King On Ice." Showcasing his production skills, Cole musically crafted "The Climb Back," stating that is "that come back to life sh*t." The soulful record finds Cole issuing a warning: "A problem with me is like the BET Hip Hop Awards. I'm starting to see you n**gas don't want it." He even calls out his competition, "I'm sick of this flaunting from n**gas I know fo'sho got more dough than Cole. Trash rappers, ass backwards, tryna go toe-to-toe. We laugh at ya."
Straight like that.
On "Lion King Ice," the Young Simba takes us back to his pre-signed, mixtape days, where even then, his flow was immaculate. "I got bloods on my hands, I ain't gon lie. I got mud on my shoes, I ain't gon lie. Got a whole lot to prove. I'm stronger than ever before just like I planned to be. They wanna see me fold, it ain't nothing to me."
Listen below!
© 2020, MariaMyraine. All rights reserved.