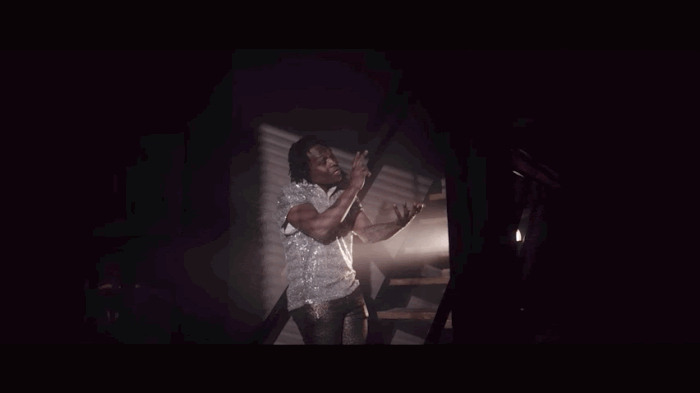 A melodic mastermind like his mentor Lil Durk, Booka600 is quickly ascending in the Chicago rap scene. Sharing a new trap ballad about appreciating the finer things, Booka drops "iRock," his new video single.
Watch "iRock": https://www.youtube.com/watch?v=exXz-ugpiFs
Riding an ethereal beat with airy vocal samples and a prominent bounce, "iRock" is an ode to shining as a way of life: "Lookin' at the opps and them boys lookin' jealous/You gon' think of us as them boys with them carats/We can split the millions down in half, we can share it/Bury the money and have them bags 'til we buried." In the video, Booka looks like a million bucks, rocking a diamond-encrusted polo as he comfortably chassé's through his surroundings transcending the dark roads to a star in the club.
"iRock" is Booka's first release since his prominent appearance on
 Family Over Everything
, the December mixtape by Lil Durk's Only The Family label. Booka provided the hook for mixtape standout "
Rio
t," which features label honcho Lil Durk and fellow Chicago heavy-hitter G Herbo, and he took a star turn of his own on "
The Hood
," an organ-drenched trap ballad.
© 2020, Seth Barmash. All rights reserved.