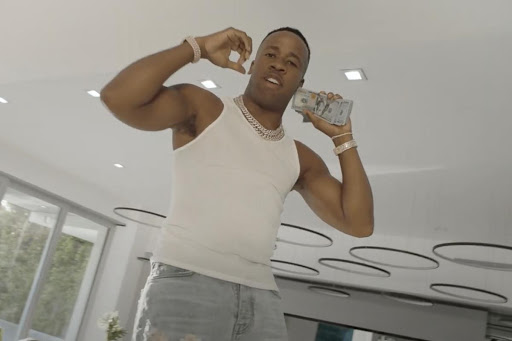 Amid the Coronavirus pandemic, Yo Gotti has directed his attention towards his health and self-care, as one can observe from his recent visuals. This week, the Memphis rap legend has launched a new visual for "Stay Ur Distance," which explores how he has been handling the situation and how he is staying afloat as other people have succumbed to changes in life:
"First week of that virus, I lost a half a mil', let's see who gon' survive and who got hustlin' skills, nas still outside, they must don't think it's real, kinda miss Southside, I wanna be in that field/ My mask Dior, your bh just hit my phone, I just might smash her more, gave her the d***, the best night in her life, what else you askin' for? Touch my chain, I crash of course, that's one mission you had to abort/
Thug life, n***a, I'm passionate for it, back outside, can't find the doors, fivе, six Lam' trucks, five, six Cullinans/"
He related visual has been created in courtesy of BenMarc and it showcases Gotti in different places within his huge house, as viewers gain insights about his everyday life in quarantine. Different parts of his day are covered as he is seen to be eating breakfast, doing his workouts, expending efforts in his studio, and so much more.
Before "Stay Ur Distance," he released the single "Recession Proof," which was basically Gotti's first official release after he chose to separate from Epic and pave his own independent route. His last studio LP, Untrapped, was released almost seven months ago and featured 15 different tracks and included artists such as Lil Uzi Vert, Estelle, Blac Youngsta, Rick Ross, Moneybagg Yo, Megan Thee Stallion, Lil Baby, Ty Dolla $ign, and A Boogie Wit Da Hoodie as features.
As Yo Gotti is now working independently, it is safe to say that fans can expect a lot more music from the CMG head honcho soon.
© 2020, Jonathan P-Wright. All rights reserved.