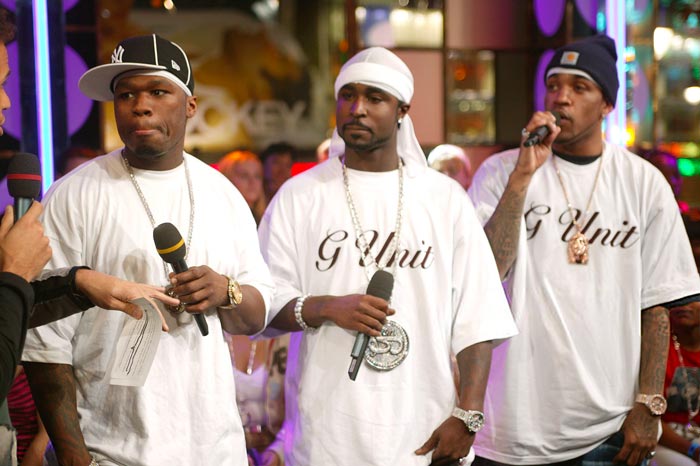 According to 50 Cent, G-Unit never existed.
If he could, he'd erase that part of his life completely according to a recent conversation 50 had with DJ Whoo Kid. 50 confided that there will never be plans to film a biopic, and that he'd really just like to forget that chapter of his life, completely.
"I don't care to do that (biopic). I'd like to forget the G-Unit." 
50 went on to highlight the fact that Kendrick Lamar never let Black Hippy or TDE touch the stage when he performed. "Yo, I could have did that! What the f**k I'm bringing these dirty n**gas on the stage for? I could have did it like Kendrick, solo!" 
Zaaaamnnnnnnn, Fif. 
While a biopic would be kind of epic. Don't expect it. 50 and his former group members haven't been on the same page in YEARS. If you recall, Young Buck was kicked out of G-Unit in 2008. And the two have been taking jabs at each other since then. Ten years later, Lloyd Banks and Kidd Kidd exited the group. Despite joining in 2003, The Game was later dismissed in 2005. All that was left of the Unit was 50 and Yayo.
Would you want to see a G-Unit biopic? 
© 2020, MariaMyraine. All rights reserved.