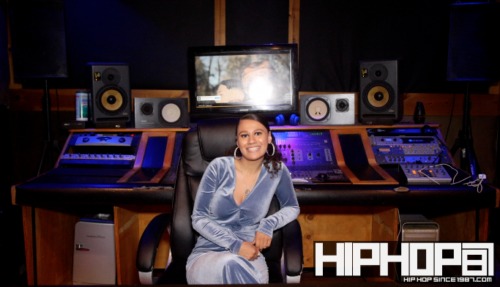 Philadelphia is a city that has always been known for breeding stars. From athletes to music, competition is high and only the best make it out. One artist that is making her push and proving that she's going to take over 2020 is Jazzy XOXO.
Recently HipHopSince1987's own Rick Dange sat down with Jazzy XOXO for an exclusive interview. In the interview, Jazzy XOXO talks about growing up in Philly, how she got into music, and explains her musical upbringing from a child through college. She breaks down what inspires her to make music and speaks about her new single "It Feels Good" which was released last week on streaming platforms. Jazzy XOXO also talks about putting together the video for the single which was released today. Before ending the interview, Jazzy XOXO goes into detail about what separates her from other artists, how she feels about the current state of music, and talks about her upcoming performances.
Checkout this exclusive interview with Jazzy XOXO NOW and make sure you download/stream her new single "It Feels Good" and watch the video too!! Both links are below!
This interview was shot, edited, & conducted by Rick Dange.
"It Feels Good" (Official Video):
"It Feels Good" (Apple Music Link):
© 2020, RickDange. All rights reserved.