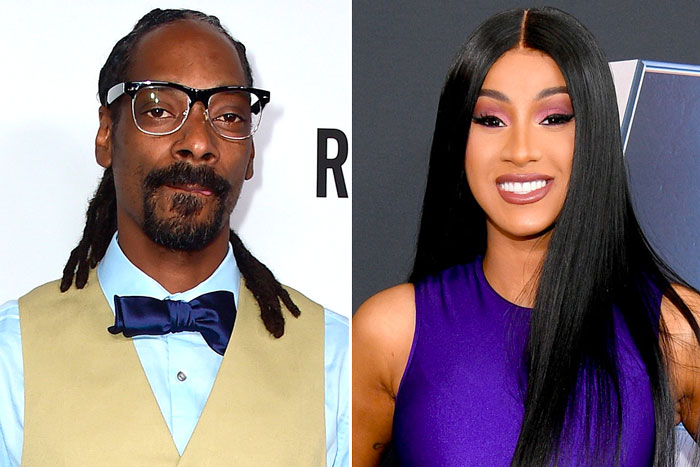 Grown up Snoop Dogg had some words about Cardi B and Megan Thee Stallion's controversial hit single, "WAP."
"Yeah, you f*ckin' wit some wet-ass p**sy."
"Slow down. Let's have some imagination. Let's have some, you know, privacy, some intimacy where he wants to find out as opposed to you telling him," shared Snoop, in response to the song's lyrics.
"That's your jewelr of the Nile. That what you should hold onto. That should be a possession that no one gets to know about until they know about it," he continued.
While he admits his 21-year old daughter is more than likely a fan of the song, the 49-year old father still feels a bit uneasy. "My daughter is from a different era. She' may be doing the WAP and I can't be mad at her cos its her generation. But at the same time, the things that I would rather see, you know, cause i'ma older man."
The young Snoop a lot of us grew up on may have felt differently, but can't be mad at the man who is now a father of a young woman.
However, after social media heard his remarks, they didn't hold back. And can't be mad at their comments either.
The very same Snoop Dogg who made SEXUAL ERUPTION want to talk trash about Cardi B & Megan WAP. Grown men MAD women been taking over hip hop and talking what THEY WANT AND HOW THEY WANT

— Chelsea. (@charmdiddy) December 12, 2020
"We don't love them hoes, I'm out the door"

— Spanking Aaeysha (@nativefleur) December 12, 2020
Lol dudes will scream "slob on my knob" word for word and crying abt WAP 😂 bye lil boy

— HOT GIRL MEG (@theestallion) August 11, 2020
© 2020, MariaMyraine. All rights reserved.