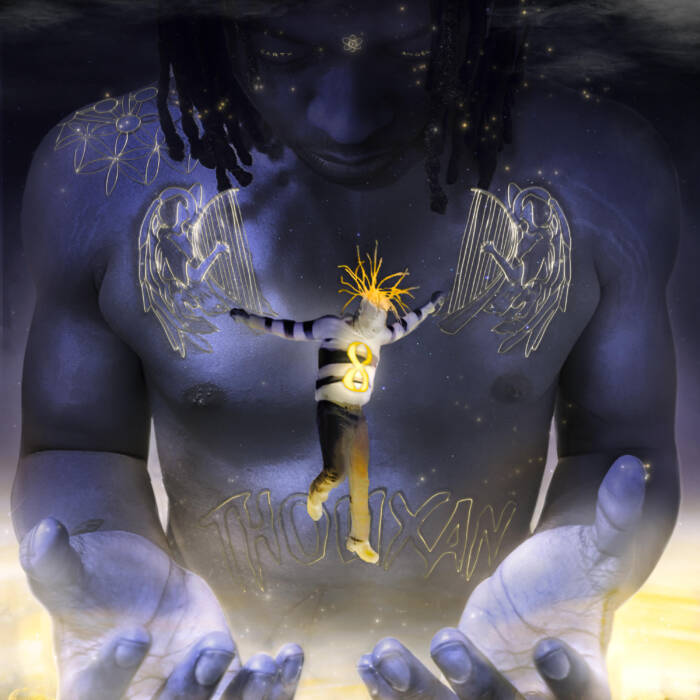 After building a cult fanbase and leaving his impact on rap, UnoTheActivst boldly returns to the fold with his debut album, 8 via Republic Records. Comprised of 18 songs, Uno's influential vibrato takes center stage with only three features from Ty Dolla $ign, Calboy, and 2gramcam. On this new body of work Uno rises like a phoenix with evolved lyrics that are very meaningful and express his raw feelings so he can connect on a deeper level with his fans. You can hear that his voice is more polished as it hypnotizes listeners even more than he did with his older material. His bouncy flows and melodies are draped all over tracks like "Aye Yai Yai" and "Das Him." While on tracks like "Miss Me," "Inches," and "Pure" Uno experiments with his vocal range.
With previous work, UnoTheActivist has emerged with one of the most inventive flows birthed from the Soundcloud era and this new album is an evolution of that. His first mixtape, No More Thotties, arrived in 2015 and kickstarted a promising run for the young Atlanta rapper. The songs "Parkin' Lot Pimping" and "Guiseppe Swag" gained traction as Uno received nods from the likes of Drake and Kylie Jenner and he kept the momentum going in the following years. In 2017, Uno dropped his Live.Shyne.Die mixtape and followed that up with Limbus, Pt. 1 and Limbus, Pt. 2 in 2018. Deadication arrived in 2019 with the sequel Dedication 2: Lost Files arriving in January 2020. Now this debut album will solidify Uno as an infinite fixture in music as manifested through the album title, 8, which resembles the infinity symbol.
"This debut album is going to reach n****s ears and they're going to pick up on that frequency. We're at that time right now where this frequency is needed," says Uno. "People need their spirits and frequencies uplifted so they could be in better moods. People need a voice, and they need something soothing and something to help them get through all this bullshit. It's time for me to bring a change to the vibrations in the world."
© 2020, Seth "Digital Crates" Barmash. All rights reserved.