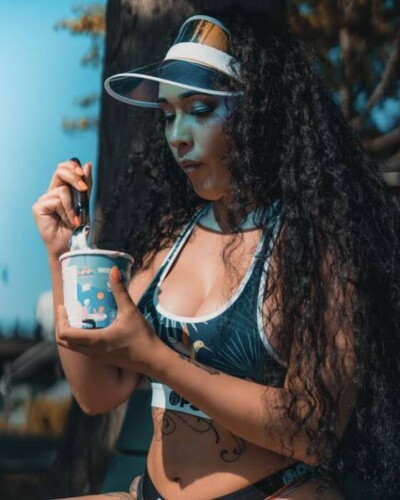 Think like a publisher, not a marketer! This is an affirmation that Sazon De Puerto Rico agrees with as she engages her fans on her Instagram page. She is a renowned model and adult entertainer who is using social media to promote her business endeavors. But what is her secret to the rising fame?
It is hard to notice Sazon De Puerto Rico's strategic stance while posting photos on Instagram. She is one of the few users on the platform who understand the logic that communication in social media is not a monologue- interactions are more like a telephone than a television. Sazon De Puerto Rico has to find out the interests and expectations of her fanbase, a challenging assignment that often determines the engagement level of her posts.
Instagram photos are meant to create an emotional appeal from the audience. Pictures are supposed to be aspirational, at times, showing the best moments of our lives. It is not just about the aesthetic outlook of Instagram pics- the combination of several factors does the trick. Sazon De Puerto Rico ensures that all these parameters are fulfilled before she posts any photo or video. However, she has to get herself in the right mood, to feel right, to get that perfect facial expression. It is an art that she has mastered through time.
Sazon De Puerto Rico believes that the new-age model should always strive to bring a different vibe to the game; it is a matter of standing out. Social media as a publishing tool gives everyone a chance to try something unique, and win a segment of fans. For Sazon De Puerto Rico, it is all about consistency, posting more and more photos and videos for her loyal followers. Aside from this, she knows too well about the power of associating herself with other successful influencers on Instagram. The relationships she builds on the platform consequently expose her to new opportunities and gigs that promise to elevate her name in the modeling industry. With stardom comes more followers, and it is impossible to ignore this fact.
While it is challenging to come up with Instagram content, Sazon De Puerto Rico always ensures that she engages her followers. She admits that most of them are men who love to see her curvy figure and appearance. Sazon De Puerto Rico knows that her sexiness is what makes her a unique model, but few people know her personality. By frequently communicating with her fans on social media sites and replying to comments, she fosters new friendships while increasing the number of followers to her account.
The power of social media for the new-age model is unquestionable. Sazon De Puerto Rico insists that it is all about being strategic and thinking like a publisher. Check her out on Instagram: https://www.instagram.com/sazondepuertorico/
© 2020, MariaMyraine. All rights reserved.