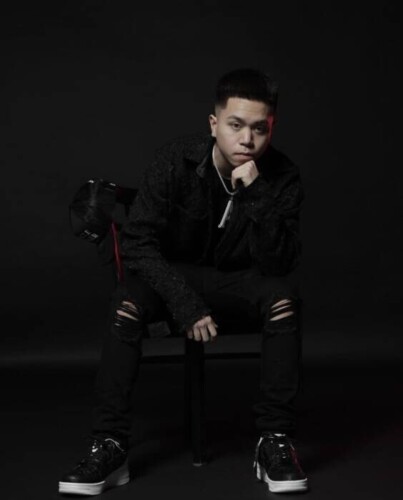 It's rare to come across an independent artist who catches the attention of heavy hitters in the industry; artists who come with the entire package making it impossible for people to turn them away. A Money, a 22 year old music sensation, began making music in October of 2021. Since then, he has been considered "a natural" and has had the honor and pleasure of working with the one and only, Zaytoven. When asked how the two became acquainted, A Money responded, "I told my friend D that I wanted to take music seriously and he told me 'You know if you want to do music, I'll get in contact with Zay'. Once D saw that I was serious, he set up the meeting."
Since their initial introduction, A Money and Zaytoven have been hard at work, creating an upcoming masterpiece. "Hurry Up N Buy" featuring Pac Man Viccz is soon to be released and A Money's mixtape titled, "Live From Clayco" will follow! Each track on the project is produced by Zaytoven. At the end of March, A Money plans to release an additional album titled, "From the Bay to the A" which will feature captivating singles such as, "Old Heads" featuring 21 Diesel Slaughter. With all of his new found success, A Money described a major highlight in his career thus far, "It was after my first performance. Seeing the look on Zaytoven's face and seeing that he is a genuine believer in me is something I'll never forget."
https://www.instagram.com/tv/CYr9yfWpAnm/?utm_source=ig_web_copy_link
As A Money prepares to unveil new music to his fans, he is looking forward to his audience understanding who he is as an artist and relating to his life in which he portrays through his songs. A Money explained that the most important thing he has learned thus far is not being afraid to ask questions and build a rapport with people. He expressed, "Communication can open a lot of doors." As this young star in the making prepares to take the industry by storm, be sure to follow him on social media and stream his music!
CLICK HERE TO FOLLOW A MONEY ON INSTAGRAM!
© 2022, Julz Mancini. All rights reserved.