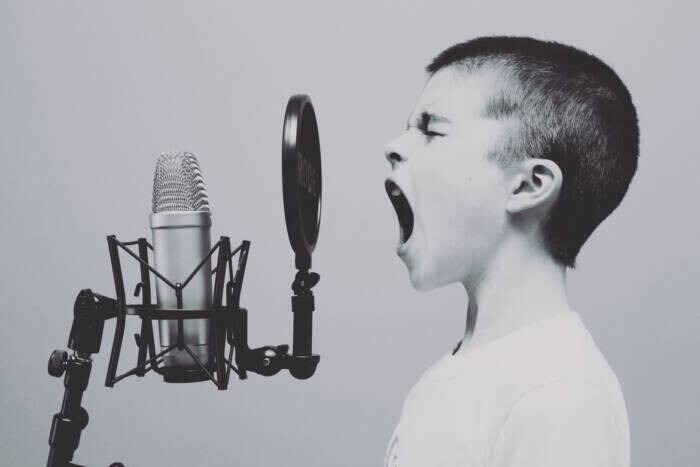 Are you fond of music? Start a music blog to share your emotions with followers. Blogging has been gaining momentum in all walks of life for several years now. The pandemic has accelerated this process.
The music industry, like everyone else, had to respond quickly to new challenges. Technology has come to the rescue. Don't wait for the best time to start a music blog. Plus, you can earn extra money through blogging. If you want to know how to make money on music, read on.
How to start a music blog
It all starts with an idea. Check out music blog ideas for inspiration. Think about what you want? There is a big difference between a music news channel and a video guitar lesson. These are different target audiences, various content, diverse tools for blogging. Write down the main idea of the blog in one short sentence and go on to the next steps.
Of course, once you have established a blog and built a decent following, the next step is monetization. After all, passive income is the dream of many people and if you can generate passive income pursuing your passion for music then you're one step ahead of everybody. As with any income, you must prepare for the inevitable—taxes! Luckily, there are plenty of tools to help you including expense tracking apps, online tax calculators, budgeting templates, etc. Regardless of how much money you generate for any given month, set aside a portion of it to pay out in taxes.
Choose music blog niches
There are many types of music blogs. If you have decided on the main idea, you can easily choose a niche for a blog. Just check the box next to your option.
A blog about a certain music genre or direction.

Music industry news.

Reviews of new hits.

Video blog about music events.

Blog about music technology.

Video music lessons.

Blog about musical instruments.

Music blog about new artists (if you want to light up the stars).

Artist Blog (if you are one).
Take a look at how other bloggers pick a direction. Don't try to cover everything at once. This is a common mistake of many beginners. A narrow niche helps to gather an audience through social media networks at the start. Choose the niche that corresponds to your main idea. If your main idea is a hip-hop career on TikTok then focus on this niche.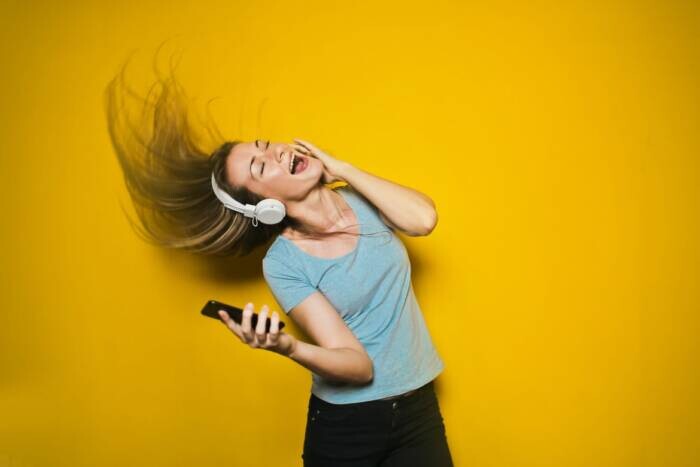 Find your ideal audience
When you start a music blog, it is important to research the target audience. Before you create content and share it with followers, find out who you're doing it for.
Consider audience options for a music blog:
fans of a certain musical genre or direction;

fans of a certain musician or band;

professional musicians;

amateur musicians;

DJs;

music teachers;

students of music.
If you already know who your audience is, do a little research. Start by answering three essential questions.
Where does your audience communicate online?

From what sources do these people get information about music now?

What content does the target audience like the most?
It will take you some time to research the audience, but later this data will help in blog promotion. You will know exactly what to shoot: YouTube shorts or Instagram Stories.
Choose a blog name
Naming is an important step in creating a blog. Eventually, the name of the blog will become the basis of your brand. Around it, you will build strategies, communications, and ways to monetize your blog. So, take your time.
Write a long list of blog names that come to mind.

Choose a unique, short, and accurate one.

Cross out the ones that are difficult to write or pronounce.

Settle on the 2-3 best options.

Make sure the domain is available for the selected blog name.

Officially register your blog name according to the rules of your country.
Almost all novice bloggers are in no hurry with the last point. But if you have serious intentions to make money on music, then protect your authorship immediately. So, someone dishonest does not use the fruits of your labor later.
Select a blogging platform and set up a music blog
Choose a reliable platform to start a music blog. This can be both social media and your site. Think about the future, with the development of the blog, you should have enough resources and tools on this platform. Understand the settings and general information for blog visitors. Create an original music blog design. Finally, create your first post and share the good news with your audience about your music blog.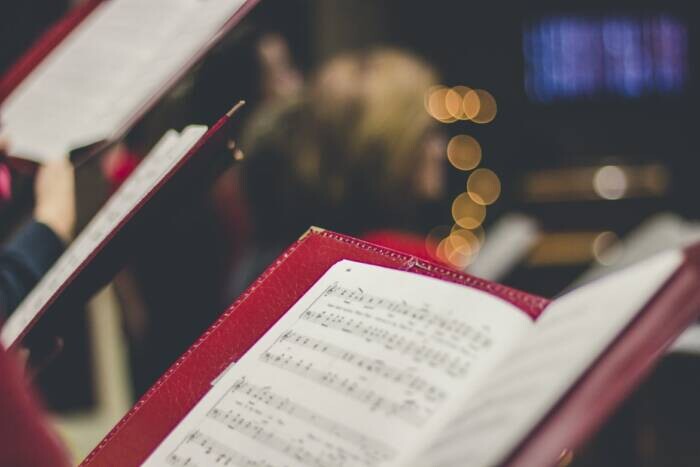 Create exciting content and communicate with the audience
The success of a blog depends on the content. Create interesting and vivid publications, blog regularly, and communicate with your audience. Write these tasks in your diary planner.
Here are the types of content for a music blog:
new music hits;

interviews with artists;

stories about musical events;

selections of music playlists;

reviews of new music;

educational content;

calendar of upcoming concerts.
Social media is full of content. Therefore, your videos and audio should stand out and attract attention.
Here's a selection of useful tools for a music blogger:
The main thing is to be aware of all the latest news in the music world in your niche. The audience wants fresh information.
How to make money on music
If you have a music blog, monetize your blog. After all, you work on a blog every day and gradually become an expert in your music niche.
First, use marketing techniques to increase your blog's target audience.
Start with friends. Ask them to share your content on social media and help you get the first traffic.

Use SEO tools to promote your blog.

Use SMM and email marketing.

Be active in Public Forums.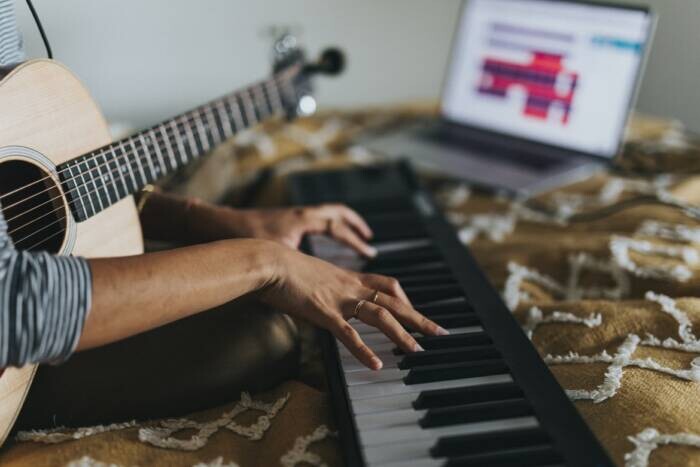 If you are successful in promoting your blog, your audience will grow. So, it's time to earn extra money. Here are 5 common ways to monetize your blog.
Affiliate Marketing. Connect from an affiliate music network and receive a sales commission.

Sales of educational products. If you run your educational music blog, sell courses. You can also sell books, tutorials, or courses by your partners.

Create a web store. Sell ​​through the blog everything that can interest your audience, from souvenirs of your favorite band to concert tickets.

Google AdSense. Post banner ads on your blog and earn extra money for viewing them. It's a simple way that doesn't require your effort.

Sponsored posts. Get money from other bloggers and companies for reviewing their projects. Choose what your audience is interested in, and don't post too many reviews.
Blog monetization can be both an additional and a major source of your income. It all depends on the size of the audience. The blog grows — and the income grows.
Conclusion
If you love music, don't hesitate to create a blog. This way, you will develop your hobby and find a way to make money. Share your music knowledge with people who are interested in it. Good start to the music blog!
© 2022, Seth Barmash. All rights reserved.