The University of Miami signed a new 12-year deal with Adidas recently. The announcement meant that Nike would no longer be supplying uniforms for the schools athletic teams. That's something that University of Miami legend Warren Sapp doesn't like at all!
The Miami Hurricanes recently made the switch from Nike to Adidas, and former Hurricanes star Warren Sapp isn't a fan of the move.
Adidas gave Sapp a pair of the cleats with the new design they created as a gift. Sapp showed his appreciation by posting a picture on Instagram of the shoes.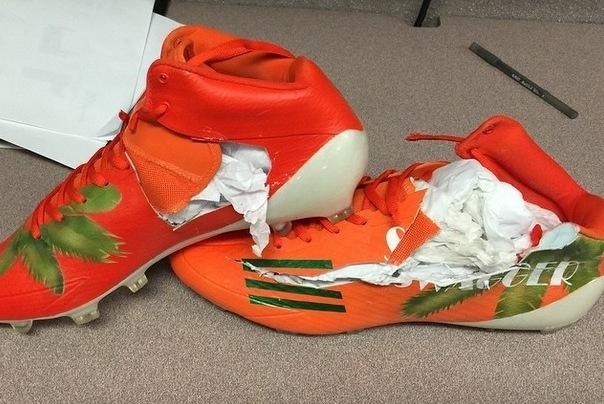 Sapp took knife to the shoes, posted them on Instagam with this caption, "No Thanks #BrandJordan."
Safe to say, he's not a fan of change.
© 2015, Mehka King. All rights reserved.