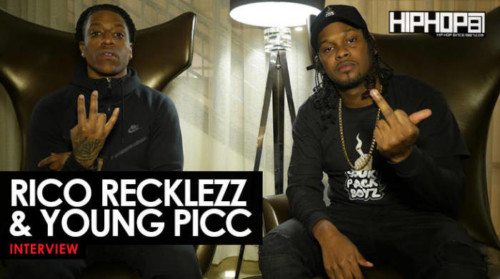 2018 is in full swing and there are a lot of artists that are focused on owning the year. Two artists that are making moves and making their mark this year are Chicago's own Rico Recklezz and New York artist Young Picc. Recently, HipHopSince1987's own Rick Dange sat down with Rico Recklezz and Young Picc in Philly for an exclusive 2-Part interview. Rico Recklezz and Young Picc talk about a variety of topics including how they got their names, what they are each currently working on, life & violence in Chicago & NY, gang culture, rappers glorifying gang banging, and much more!!
Checkout Part 1 of the interview below NOW!!
© 2018, RickDange. All rights reserved.