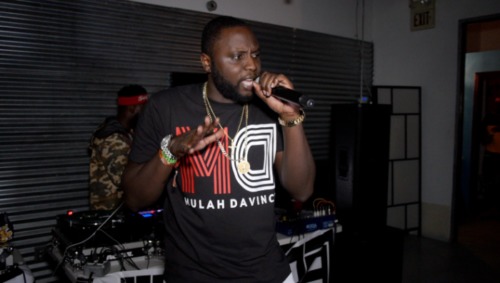 Every year In October, for one week, Atlanta is on fire for one of the biggest weeks in Rap & Hip-Hop. That week is the week of the A3C Festival. Some of the biggest stars in music come together in Atlanta for a week of nonstop performances.
On October 5th, 6th, and 7th HipHopSince1987 invaded Atlanta for A3C week. During the week HHS1987 held a 3 day festival which included shows, a producer showcase, and an industry panel. One of the artists that performed at one of our shows was Mulah DaVinci. Mulah DaVinci is a talented artist that has been grinding in 2018 and is determined to take 2019 by storm. Recently he dropped a dope video for his record "Fast Life" on Youtube. His Instagram page is @MulahDaVinci and on their you can get familiar with his music aswell as keep updated on his upcoming shows.
Checkout his performance NOW!!
This footage was shot and edited by HHS1987's own Rick Dange.
© 2018, RickDange. All rights reserved.