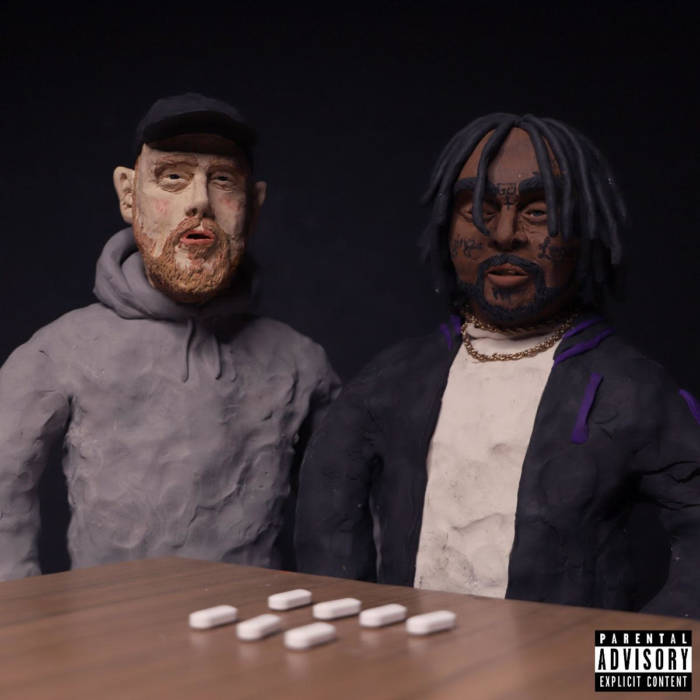 03 Greedo just announced Netflix & Deal, his latest concept project produced entirely by Kenny Beats. Greedo is a movie buff and Netflix & Deal is filled with cinematic references that (sometimes literally, sometimes figuratively) mirror the life he's lived. The first tease is, "Maria," a Maria Full Of Grace-inspired banger that speaks for itself, "Tryna to pull up in the Tesla with my feet up, keep f***ing up the re-up/so I pull up on Maria, she my senorita/And the plug is her peoples."
Along with the lead single, Greedo and Kenny share a new 15-min documentary that details the making of the project with studio footage and audio clips showcasing their creative partnership and friendship. Featuring appearances from Vince Staples, OhGeesy, Buddy, and Greedo's undeniably great impression of Penelope Cruz's Mirtha Jung in his fav film Blow, "The Making of Netflix & Deal" is out now.
Netflix & Deal, in addition to having the coolest claymation cover art, is 13 tracks and features Vince Staples, Maxo Kream, Freddie Gibbs, Buddy, OhGeesy, and Key!, releasing 11/14 via Alamo Records.
Undeterred by his extended prison stay in Amarillo, Texas, 
Netflix & Deal 
is the the Watts native's third project of 2019. In April, Greedo 
Still Summer In The Projects
, produced and executive-produced by Mustard. With appearances from YG, Shoreline Mafia, and Trilliano, the album boasted the breezy windows-down jam "Trap House," which 
Pitchfork
 called "a song that should have Greedo's presence felt this summer." Over the summer, Greedo shared 
Meet The Drummers
, a 5-track collaborative EP with Travis Barker. Partnering with Noisey, Greedo revealed untold aspects of his life story in the 
Project Genius:
The Story of 03 Greedo
 documentary. In addition to his musical output, Greedo made his prison stay a productive one by earning his 
GED
. With over 3,000 songs recorded and the 
possibility of parole in 2020
, even a prison cell can't stop 03 Greedo from taking over the game.
© 2019, Seth Barmash. All rights reserved.