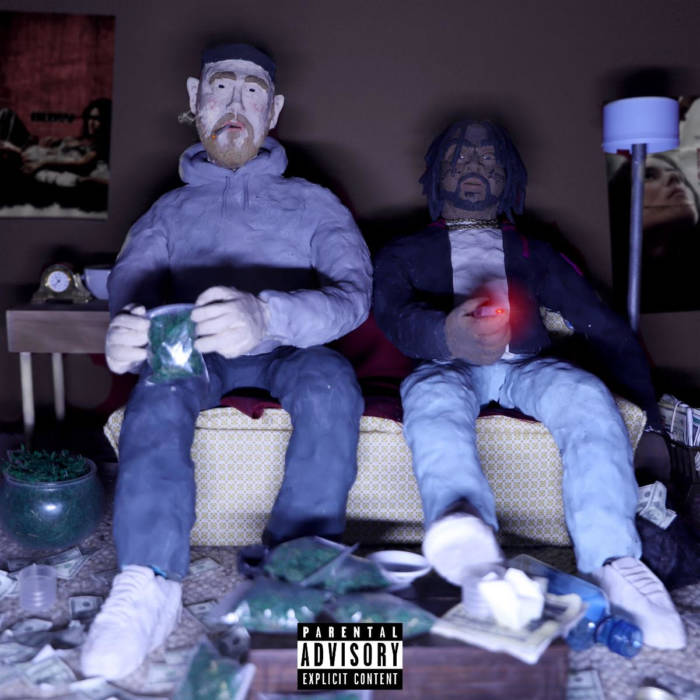 Today 03 Greedo shares his latest concept project, Netflix & Deal, produced entirely by Kenny Beats. Greedo is a movie buff and Netflix & Deal is filled with cinematic references that (sometimes literally, sometimes figuratively) mirror the life he's lived.
Furthering the theme, Greedo and Kenny share the video for "Disco Shit," a William Child-claymation rendition of one of Greedo's all time favorite films BLOW. Greedo is cast as George Jung (keep your ears perked for Greedo's note-perfect Penelope Cruz impression), Kenny Beats as Jung's trusted sidekick Tuna, and Freddie Gibbs with a *chef's kiss* performance as Pablo Escobar.
Netflix & Deal is 13 tracks and features Vince Staples, Maxo Kream, Freddie Gibbs, Buddy, OhGeesy, and Key!
Undeterred by his extended prison stay in Amarillo, Texas, Netflix & Deal is the the Watts native's third project of 2019. In April, Greedo Still Summer In The Projects, produced and executive-produced by Mustard. With appearances from YG, Shoreline Mafia, and Trilliano! Over the summer, Greedo shared Meet The Drummers, a 5-track collaborative EP with Travis Barker. In addition to his musical output, Greedo made his prison stay a productive one by earning his GED. With over 3,000 songs recorded and the possibility of parole in 2020, even a prison cell can't stop 03 Greedo from taking over the game.
© 2019, Seth Barmash. All rights reserved.