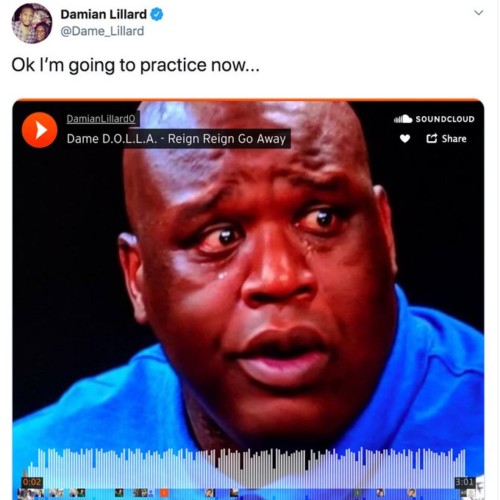 Well that didn't take long. Dame Lillard is looking to prove that he is a giant on the NBA court and in the booth as well.
By now, most likely you heard that NBA legend Shaquille O'Neal didn't take lightly to Portland Trailblazers star Dame Lillard saying he is a better rapper than him and now we have an all out rap war.
Late last night, Shaq released a diss track toward Dame and this morning before hitting practice, Dame hit the booth to reply to Shaq. I like that Dame wasted no time speaking his mind. Let's see if Shaq hops in the booth today or if the reign is over after this Dame diss.
Follow @eldorado2452 on Twitter and Instagram for all your music and entertainment news.
© 2019, Eldorado2452. All rights reserved.