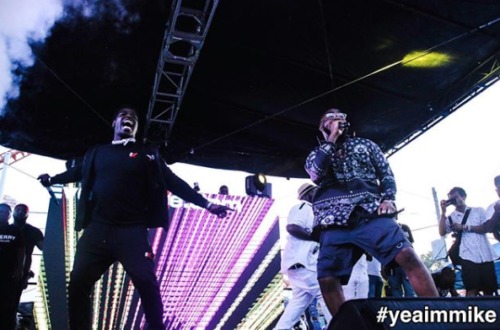 Year after year, Jay Upscale raises the bar with his annual #BigBadBBQ concert. Last year, Jay had The Brooklyn Mirage on tilt. This year, he took it to the iconic Coney Island Art Walls, for another fiery 4th of July celebration.
Celebrating the vibrant culture of the West Indies, Jay Upscale organizes some of the biggest shows in New York and the Caribbean – booking some of the biggest names in Dancehall, Reggae and Soca. And this year's BBQ was no different. The space at the Coney Art Walls was packed at capacity as performances by Hood Celebrity, Nessa Preppy, Davido, Casanova, Busy Signal and Bunji Garli set the stage ablaze.
For nearly six hours, straight, the crowd danced away – even in between sets as DJ Infrared Soundz & DJ Young Chow provided the perfect blend of sounds.
"Despite all the last minute changes, and adjustments that the venue and authorities demanded, we still pull through. We thank our supporters. This success is because of them and we look forward to hosting more memorable events in the future." – Jay Upscale
Check out our own, @maria.myraine recap below.
Photos by: @yea_im_Mike
© 2019, MariaMyraine. All rights reserved.