January 2020 Album of The Month
DONE COME OUTSIDE V.2
As we come to the end of the first month in the monumental 2020, one album has taken the title Album of The Month. Uncle Murda's recent project Don't Come Outside Volume 2 takes home the crown. How can you go wrong with a classic from the Brooklyn native currently signed to G-Unit Records. Not only do we find a dope message in the music make sure you check out the album cover first. A depiction of the on going war and social issues between police and civilians, Uncle Murda keeps it as plain and to the point as you can get.
With top notch features from Tory Lanez, Benny the Butcher and Griselda Records, Jadakiss, Styles P and a few others, Uncle Murda made sure to not only drop the latest in World News and current events but to also add the top artist of today on this project made for a good chess move to get the youth to tune in to the O.G. Who you make music with is very important in this game and the features chosen fit perfectly. All the artist highly respected and known for their own versions of "tell it how it is" music. Dave East and Tory Lanez 2 big name artist who have been in the lime light for the last 2 years, and the new sound of Hip hop Griselda Records arguably the hottest label coming into 2020. Known for his annual New Year Round ups Unc is leaving us with a classic project to kick off the year for all the real rap fans. No mumble rap no autotune besides "62" ft Tory Lanez which is acceptable on all levels of creativity Uncle Murda holds the crown for January 2020.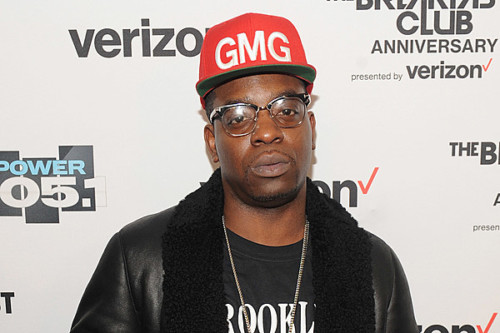 SINCE 2005 WE HAVE BEEN HIT WITH MIXTAPE AFTER MIXTAPE ALBUM AFTER ALBUM OF THE BULLY FROM BROOKLYN MAKE SURE YALL TUNE IN TO THE LATEST WORK DONT COME OUTSIDE VOLUME 2 ON ALL STREAMING PLATFORMS!
© 2020, Wilde Tuna. All rights reserved.