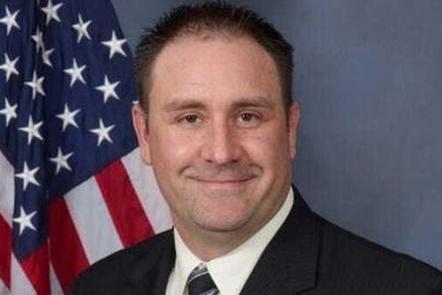 The Louisville Metro Police Department detective who was responsible for the death of Breonna Taylor is now seeking donations to retire.
According to reports, Detective Myles Cosgrove has been receiving monetary donations on GiveSendGo, which is a Christian crowdfunding site. A goal of $75,000 was set by Cosgrove's family, in order to buy out the remainder of his service time. Over $10,000 has already been raised as of Wednesday (Sep. 30)..
"It has recently become clear that it will be impossible for Myles to safely return to his position serving the community with the Louisville Metro Police Department," the family wrote.
"We hope to raise enough funds to help him purchase the remainder of his service time, or 'air-time,' so that he can retire from the LMPD and continue to focus on the safety of his family, a family that has been put continually at-risk over the past few months," the page read.
Last week, Kentucky Attorney General Daniel Cameron announced that Cosgrove and Sgt. Jonathan Mattingly will not face any charges for Taylor's death, though according to a forensics report, Cosgrove was the detective who shot the fatal bullet that hit Taylor. According to Cameron, the cops were "justified" in the shooting since boyfriend of Taylor fired his weapon first.
As the FBI and police continue to investigate the case, the two officers have been put on paid administrative reassignment. Cosgrove's family stated that the media is to be partially blamed for the negative perception of the officer.
"The media oftentimes intentionally leaves out important details with regards to this specific case," they wrote. "They have, in a sense, lied by omission on many occasions. On social media, even more blatant lies about the facts have become harmfully widespread and numerous. Unfortunately, this has all resulted in a perpetual, nightmarish reality for Myles and his family."
The family says they have received "countless threats" and meeting their $75,000 goal can allow Cosgrove to "focus on his main objective: the safety of his family."
© 2020, Jonathan P-Wright. All rights reserved.