By: Kim Coco
Bronx Hip Hop Icon JIM JONES and ATL Rap Trio MIGOS have officially made history! On December 10th 2021, the DIPSET front-man World premiered the visuals for his hit song with the MIGOS entitled "WE SET THE TRENDS". The music video, which was filmed in Harlem earlier this month , was directed by Shula The Don and Will C. of StreetHeat. Within the first 48 hours of making its official debut to YouTube, "WE SET THE TRENDS" racked up 1.7 Million Views and by the end of the very first week, the overnight hit song had accumulated over 2.5 Million Views  and is currently the #11 Trending Song on YouTube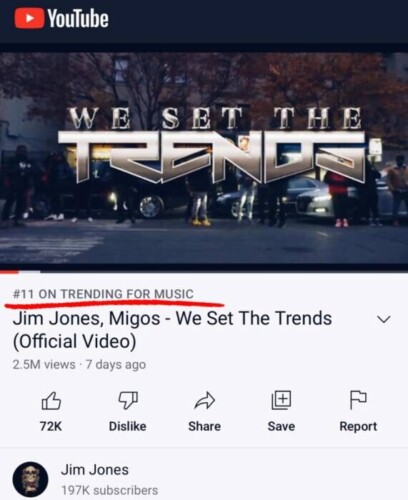 Jim Jones "WE SET THE TRENDS" featuring Migos is the first track off of CAPO's upcoming "GANGSTA GRILLZ" mixtape with DJ Drama. The mixtape, also called "WE SET THE TRENDS" will be distributed via #VLRecords/ EMPIRE and is expected to drop on January 14th, 2022. The project marks the duos first collaboration since 2006's "The Seven Day Theory"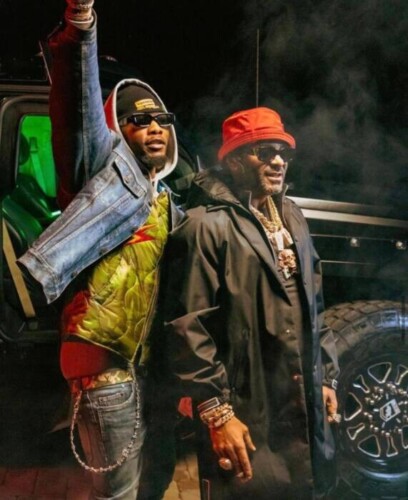 The Jim Jones x Migos collab has been playing all across the airwaves and throughout the Tristate's biggest NYC Night clubs. "WE SET THE TRENDS" has so far reached 1.3 Million streams on Spotify since the song released to digital streaming platforms on December 10th.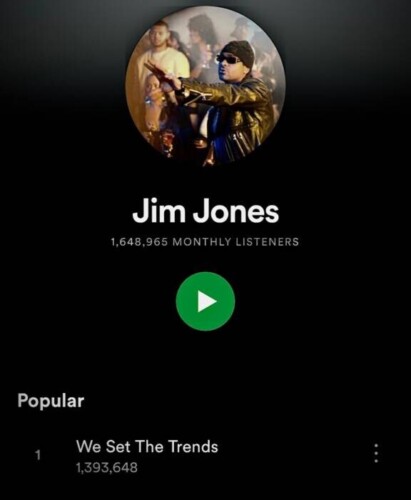 Jones said, "I appreciate the Migos always paying it forward. A lot of artists always talk about artists that set the way but then they don't ever pay it fwd. Migos does."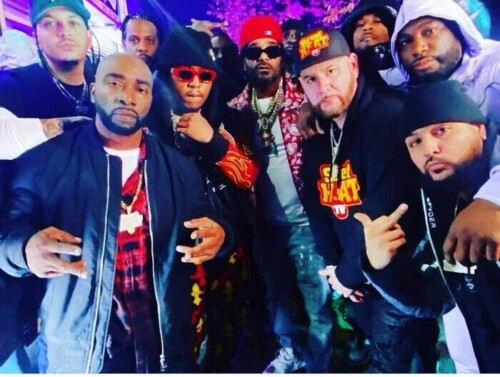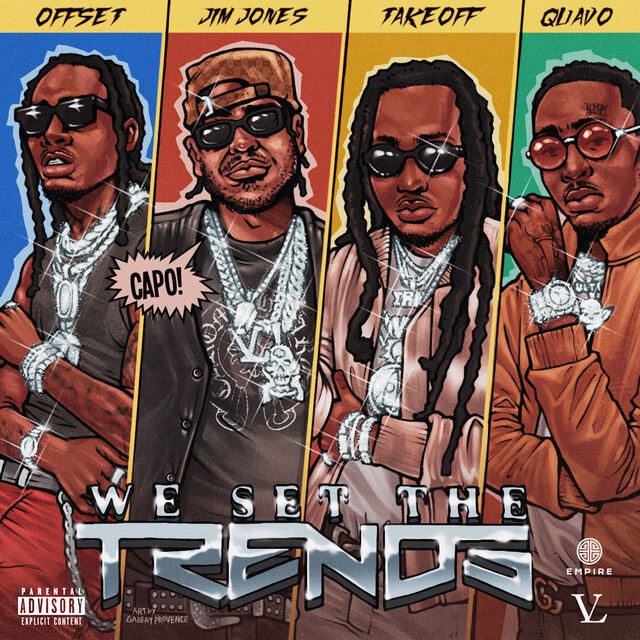 SJim Jones X Migos "WE SET THE TRENDS" © 2021 VL Records / EMPIRE
Released to Digital Streaming Platforms: 12/10/21
Listen/ Stream the Track: https://music.empi.re/wesetthetrends
Instagram: @Jimjonescapo
Subscribe to Jim Jones YouTube
For all Press and Media Inquiries: [email protected]
© 2021, Kim Coco. All rights reserved.