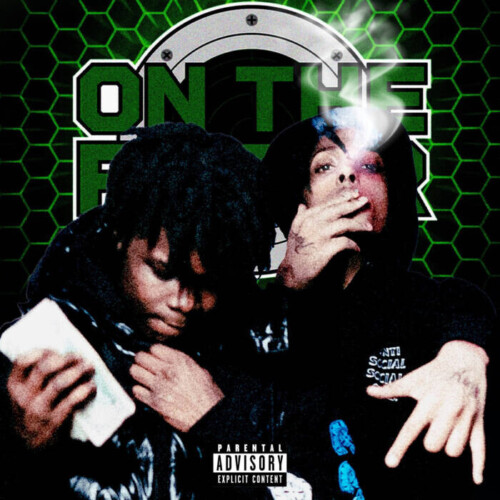 A natural disruptor with a presence as impossible to ignore as his art, Kenzo Balla's hard exterior conceals a level of depth beyond his years. Offering a glimpse into his rarely-seen sensitive side, Kenzo teams with frequent collaborator Rayy Balla to share their On The Radar freestyle, "Wonderful," available now on all platforms. Backed by a seductive R&B-sampling drill instrumental, the freestyle finds the pair of New York natives spitting from the heart as they bare their feelings to their love interests, with Kenzo rapping, "I feel good every time I'm with you/And whatever you want me to do/You just know how to get me in that mood/You know my body, baby, what's the move?"
The new freestyle arrives on the heels of Mr. Ready to Blitz (Deluxe), released last month, which added five new tracks to the expansive effort, first released in November. Kicking off with his signature full-throated shout on the opening track, "Losing Control Pt. 2," Kenzo rides the pitched up vocal melodies of Frank Beats' production as he vents his fears and frustrations with a hardened perspective. On cuts like "PSA" ft. Kyle Richh from Brooklyn's buzzing rap crew 41 and "Rock and Roll," Kenzo barks his bars over distorted electric guitar loops that weave together the parallels between explosive subgenres like Kenzo's brand of drill and hardcore punk or metal.
A rising name in one of the nation's busiest rap scenes, Kenzo Balla made his mark on the scene with his relentless rhymes and high-energy vocals. Known for collaborating with fellow Bronx heavyweights like his brother TG Crippy, Kenzo kicked off his career with a frenzy of fiery videos, including local hits like "5th To Sev" ft. TG Crippy & Pdot Sav (2.1 million video views), "OOTAZ," and the "Love Nwantiti"-remixing "Let Me Know" (1.9 million views). This summer, the former AAU baller tore up the streets with "Dead Gzz," a vicious, uptempo missive that racked up over 1.5 million video views since its release in June.
Now signed to 10K Projects, Kenzo Balla emerges from his perch in the Bronx to blitz the rap game. Sit back and watch his rise, because there's no stopping it.
© 2023, Seth "Digital Crates" Barmash. All rights reserved.