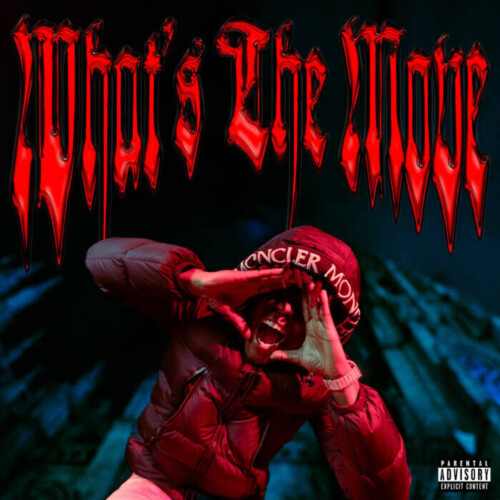 Charging up each verse with an electric intensity, Kenzo Balla raps with a sense of certainty that can't be faked. Taking account of his romantic desires as he plots his next move, Kenzo shares his new lover's anthem, "What's The Move." Backed by a soulful R&B sample, infused with elements of frenzied Bronx drill and booming Jersey club, the track finds Kenzo exploring the feeling of butterflies in his stomach that his love interest inspires: "Every time I'm with you it's a vibe/Any time you want to you can slide/I love a b**** that's on my type of time/Keep it real, no you don't gotta lie."
The new single arrives ahead of Kenzo's upcoming EP, and follows December's Mr. Ready to Blitz (Deluxe), which added five new tracks to the expansive effort, first released in November. Recently, Kenzo shared "Wonderful," from his On The Radar freestyle, featuring frequent collaborator Rayy Balla on all platforms.
A rising name in one of the nation's busiest rap scenes, Kenzo Balla made his mark on the scene with his relentless rhymes and high-energy vocals. Known for collaborating with fellow Bronx heavyweights like his brother TG Crippy, Kenzo kicked off his career with a frenzy of fiery videos, including local hits like "5th To Sev" ft. TG Crippy & Pdot Sav (2.1 million video views), "OOTAZ," and the "Love Nwantiti"-remixing "Let Me Know" (2 million views). This summer, the former AAU baller tore up the streets with "Dead Gzz," a vicious, uptempo missive that racked up over 1.6 million video views since its release in June.
Now signed to 10K Projects, Kenzo Balla emerges from his perch in the Bronx to blitz the rap game. Sit back and watch his rise, because there's no stopping it.
© 2023, Seth "Digital Crates" Barmash. All rights reserved.